Elegance, Creativity and Innovation
Since 2008, thanks to the collaboration between Silvana, Marco and Amedeo Quaranta Locatelli, the Quaranta Locatelli family has become one of the most known and appreciated fashion accessories brands in Naples.
Quaranta Locatelli offers a vast collection: not normal ties, scarves and bow ties, but explosions of colors and patterns. Precious fabrics, such as silk and cashmere, worked by hand with the great attention to detail.
Ties
The classic Quaranta Locatelli tie is a classy item in perfect Italian style, while the Quaranta Locatelli seven-fold tie is an even more distinctive garment, which contributes really to give the elegance to men's clothing according to the Neapolitan tradition.
Bow Ties
The original Quaranta Locatelli bow tie, in silk jacquard or silk twill, are made completely handmade and they are a valid alternative to the tie.
Constantly looking for new ideas, the small and lively pocket handkerchiefs, pieces of cloth recovered and assembled with great precision to offer a refined piece of clothing to even the young people thanks to a really affordable price.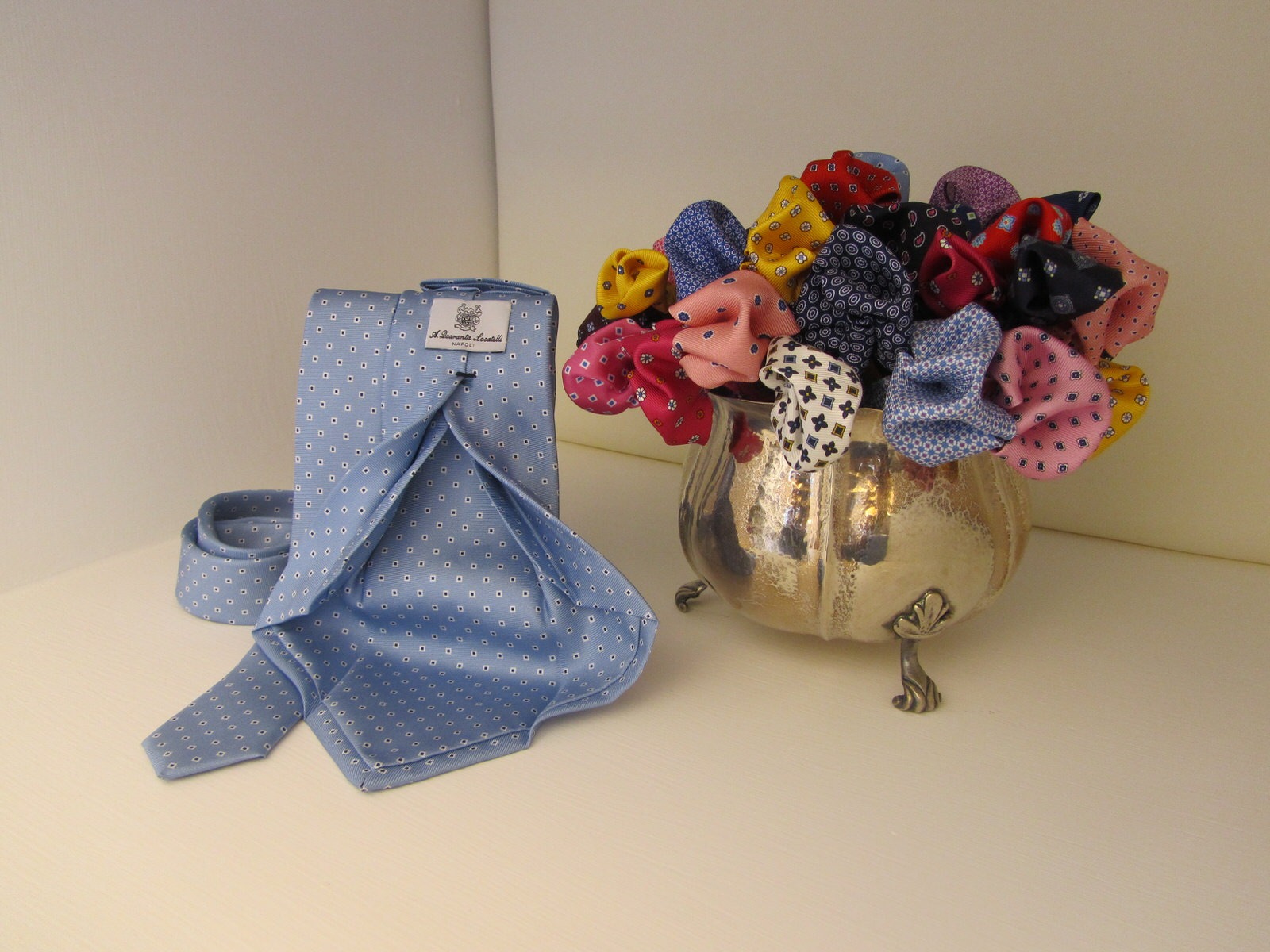 Quaranta Locatelli creations are on sale in the atelier in Naples, in this website and at selected boutiques in the world.
The Quaranta Locatelli atelier is in via Domenico Morelli, 55 Naples (Italy)